Ashya road strata development on Salt Spring has been changed a few times. This is the latest public information from the island trust rezoning application for the Ashya road 9 lot strata subdivision; Ashya Road strata Please note this is not a disclosure statement or an offer to treat or advertise. This is just a posting of public information that buyers on Salt Spring might want to read if they are doing research on Salt Spring Island Real Estate. This information was from the agenda package of the island trust meeting on 16 October 2014.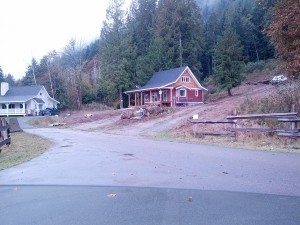 The lots were on the market in 2011. With the new zoning, they will go from Forestry (F) to Rural Neighborhoods (RL) and the homes will be able to have secondary suites in them. Each lot will be able to have a 601 sq ft guest cottage as per bylaw 355. Each strata lot will have an attached covenant attached to the lot.
Please note REALTORS® may only advertise a property if such Advertising has not been restricted at the request of the Seller and is in accordance with provincial and federal regulations. This page is not an advertisement of currently listed properties it's an information page about a Salt Spring development. All information on this page is deemed public information.
Cheers,
Scott & June Simmons
The Salt Spring Team