If you are thinking of buying a Salt Spring condo or townhouse, there are many different options available to you.
To see information on the different developments, scroll down the page.
We're sure you've heard the term condominium before, but do you know what it means?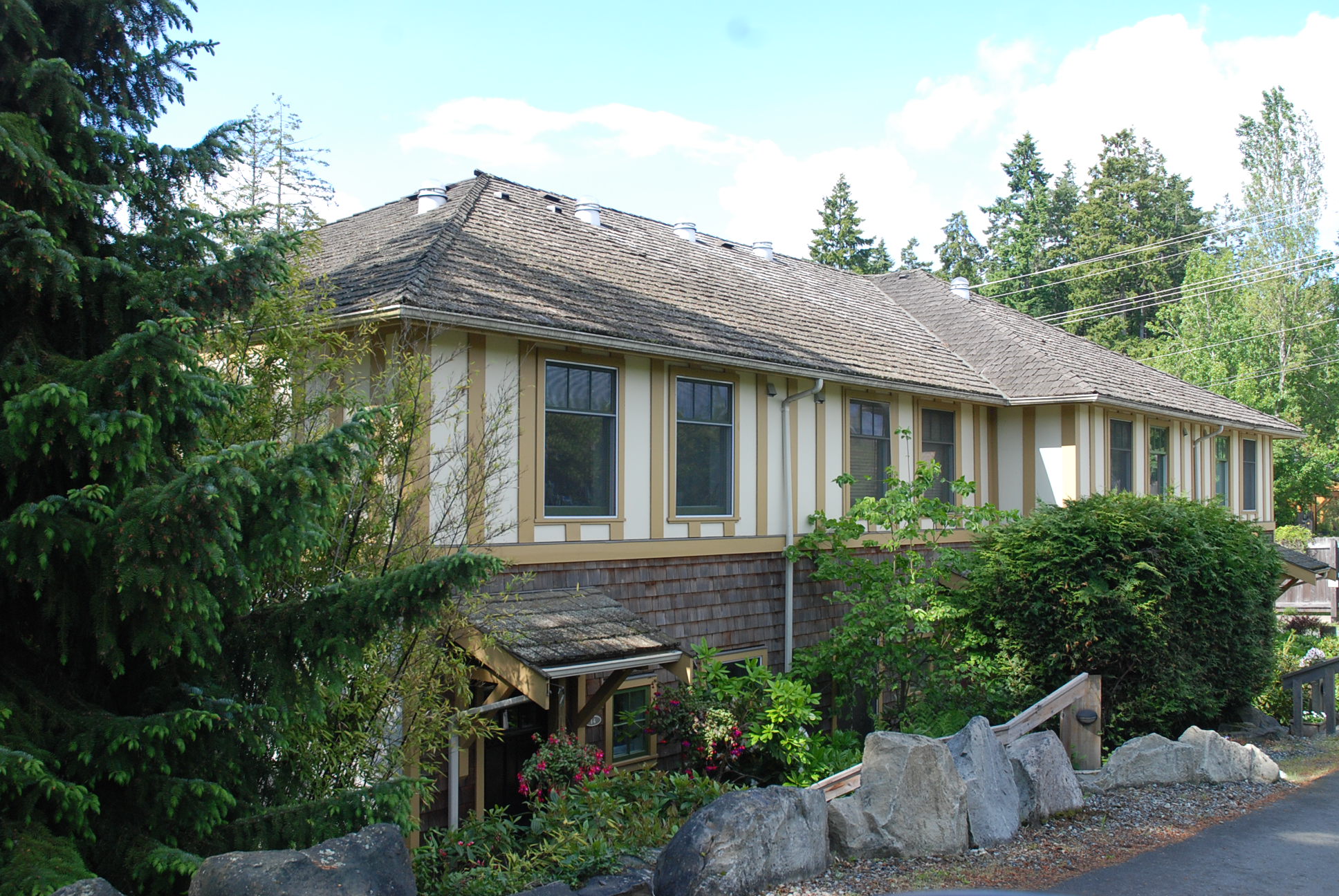 In British Columbia, a condominium is usually called a strata and consists of the strata lot, common property and common assets. Every strata in BC, whether it's a two-unit or 500-unit development, is self-governed under the Strata Property Act.
A title search will show the strata lot number and the strata plan number. Each development has a Bare Land or Building Strata plan on file with The Land Title and Survey Authority of British Columbia (LTSA). The land can be owned by the strata as freehold or leasehold property. The entity that owns the common property is known as the strata corporation. It is governed by the owners that make up the strata council. Sometimes the council will hire a management company to manage the strata.
Strata Bylaws and Rules
All strata corporations must have bylaws and may have rules. Warning: Please do not think that a bare-land strata or an older Salt Spring strata duplex have no bylaws; it does.
There is a set of standard bylaws that apply to ALL stratas, unless amended. Bylaws set out specific rights and obligations for owners. Be sure to check carefully for any pet, age, or rental restrictions that might create problems for you.
For example, Standard Bylaw 3(4) provides that an owner, tenant or occupant must not keep any pets on a strata lot other than one or more of the following:
a reasonable number of fish or other small aquarium animals
a reasonable number of small caged mammals
up to two caged birds
one dog or one cat
If you have two dogs, a new neighbour could ask for the dog bylaws to be enforced.
Recreational Co-ops
There are a couple of co-ops on Salt Spring that are similar to stratas but were developed under the Company Act or the Business Corporations Act. They generally function in a similar way to strata but owners have different rights and obligations. If you are interested in purchasing one of these properties, we can provide more details.
Click on the blue links to see more about each of the condo complexes
Note to readers this blog page is for buyers' general information. We try to keep it updated regularly but prices can and do change. Check current listing information.
Cheers,
Scott & June Simmons
The Salt Spring Team