About Our Website
Hi! Welcome to the website of Scott and June Simmons — The Salt Spring Team — your source for buying or selling properties on Salt Spring Island, but it's much more than that.
We're local real estate experts with deep roots in the community who take pride in our reputation for providing interesting, timely and useful information. In return, we hope you will use us as your island real estate agents for any property transactions you have on Salt Spring Island.
Along with the standard house listings, there are informative blog posts, videos, pod-casts from Scott's Radio Real Estate Show and episodes of Scott's Realty Reality TV show. We've been at this for a long time, and we have a ton of information to share with you. A few things might seem dated—like the post about getting a fixer-upper on Salt Spring Island at a bargain price, but they're still relevant today!
We know all the local hiking trails, best places for ice cream, not so great places for ice cream and where you might see whales. We can help you learn about the local political landscape and building regulations, too. Whether you're looking to move to Salt Spring Island permanently or buy a vacation or investment property here, we can help!
Meet The Team
Scott Simmons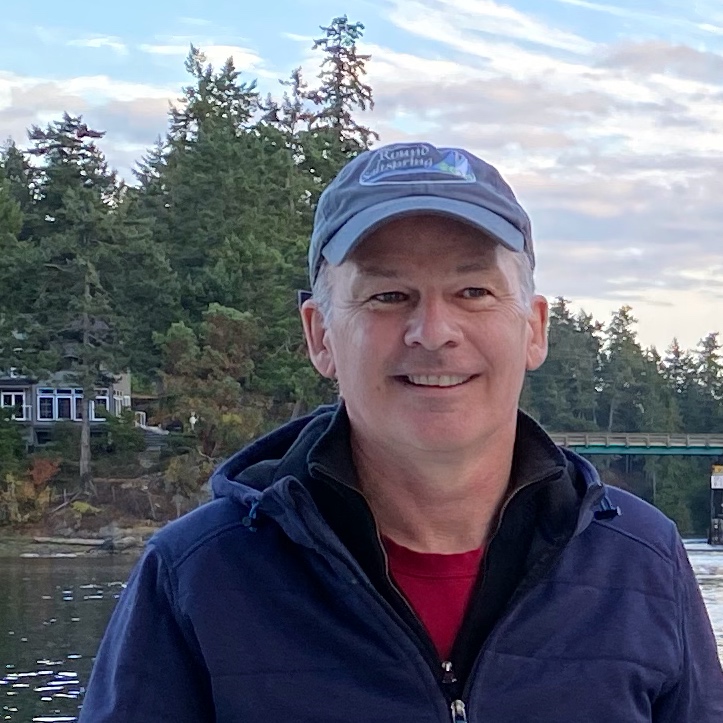 You need a local expert. I've spent more than a quarter of my life running a Real Estate Business on Salt Spring and helped hundreds of people sell and buy their homes.
I have intimate, local knowledge of the market from waterfront houses to bare land lots and everything in between.
My years of showing active and sold properties presents me with a high level of insight. It gives me the ability to compare and explain the similarities and differences between homes that are not apparent when viewing photos online.
Zoning and land use are passions of mine and can be very complicated on this island. Accurate listing and marketing details are essential to the smooth completion of your sale at the best possible price. I make sure your home receives maximum exposure to buyers
You can find me hiking, biking, boating or chopping wood when I'm not at work.
June Simmons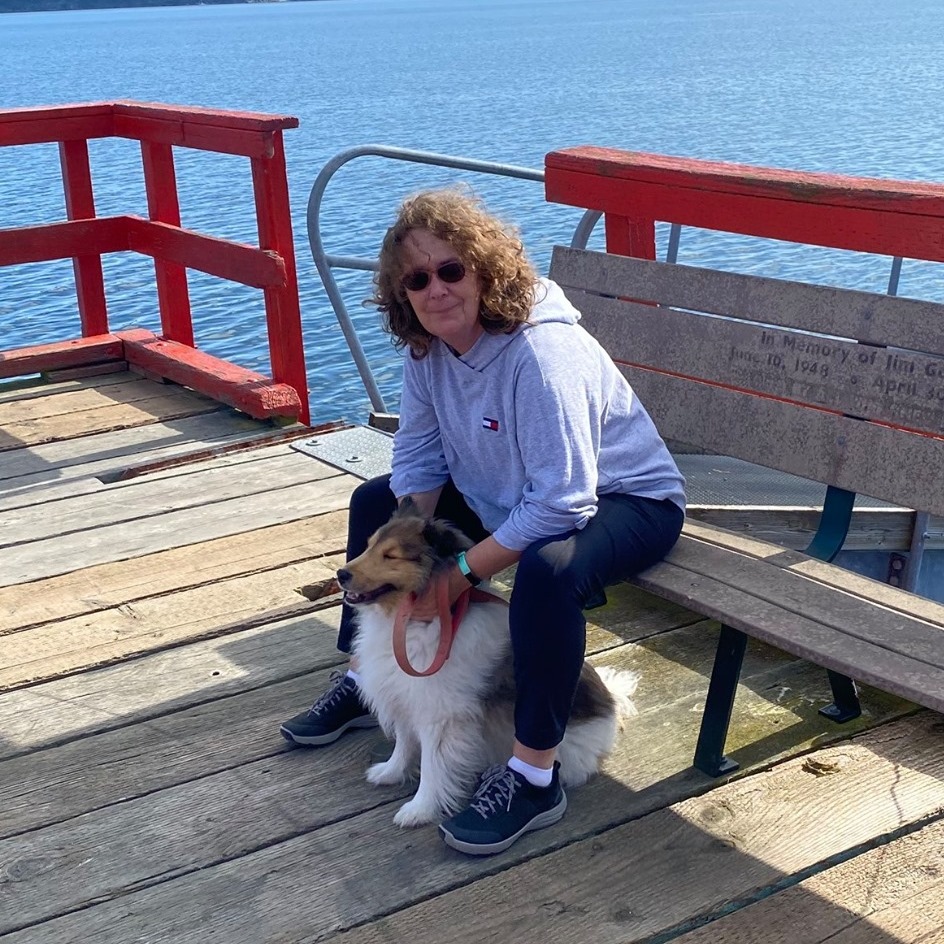 I am a detail-oriented contract geek with a flair for innovative problem-solving
I have an economics degree, a diverse small business background and oversaw negotiations, contracts and title work as a land manager in Calgary. I have also served on the boards of private and public companies, non-profit societies and social clubs.
Good communication skills, the ability to negotiate, and the ability to relate to others made me successful in my past jobs and volunteer endeavors. My background, combined with my love for the job, offers an advantage when dealing with the fast-paced, detail oriented, competitive marketing realities of Salt Spring Island Real Estate.
For fun, I'm a fibre artist, garlic braider and aspire to start golfing again. I love our crazy cats, dogs, goats and poultry and quiet moments in the garden (which is very well fenced to keep all of the animals out!)
We Know and Understand the Local Market
Salt Spring is a fascinating place to live, play and work and we have been here since 2001 along with three generations of our families. We raised our children and have dealt with our aging parents in this community.
We bought a partially finished home and rebuilt it from the studs up. We built a guest cottage on our farm property, have owned recreational and rental property on the island and leased commercial spaces for June's former business on the island.
We'll spend the time to understand your needs and wants. We love our island, our jobs and people. We are professional, enthusiastic and organized. We are available 24/7 and use technology for communications and marketing when you choose. We leverage our prior experiences on your behalf.
Salt Spring is really a fabulous place to live and we could not imagine living anywhere else. We are dedicated to selling your home or finding you that dream home you are searching for. Please explore our website to learn more about the real estate market and life on Salt Spring Island. and feel free to contact us with any questions you may have.
Let us help you to make your next move!
Cheers,
Scott and June
Just received this letter from a client happy client:

Scott,
It has been a year since you helped us sell our home on Salt Spring Island. As you know, in our country we are involved with many real estate transactions, and we have worked with over a dozen agents in a very active 20-year investment period (so far). We wanted to thank your for such a great job you did, and let you know what thought of our experience in more detail.
We do have a choice when buying or selling, in whom we choose for representation. The pulse of a unique market is hard to gauge, compared to say an organized uniform market like stocks or bonds. We found your grasp the current market conditions to be well above average (far better than the other agents we interviewed with), exact where appropriate, never vague, and truthful if unknown.
You don't know how rare and special this is in this business. Your ability to communicate was exceptional, and your marketing plan well above what the average agent would perform. Many sellers are completely out of range when they list, and this does no one any good. We knew this of course, and maybe that made us good sellers, but we still got more than we thought, and we sold quickly in a market that is not hot, especially compared to our neighbor's property. You were grounded and solid in your analysis of who our potential buyers were most likely to be and targeted marketing to find them. Your unique insight into this "buyer" is why we believe our house sold as quickly as it did, and for as much as it did. Of course the buyer would not have bought if they did not believe they were getting a fair deal, and your skill in negotiation helped bring the deal together. You have the whole package.
We recently visited the island on vacation. We enjoyed old friends, new places, and fine food. Salt Spring will always have a special place in our hearts; although unforeseen life changes caused us to sell our home, you helped make it a positive experience. We would recommend you to anyone buying or selling on the island that wants an honest agent and the truth about the market.
Thanks again and fair winds….
Tom and Laurie