Welcome to Scott's new improved Salt Spring Island real estate web site.  This site is about buying or selling Salt Spring Island BC real estate.   This new salt spring real estate site is going to be simple and fun with things like the Salt Spring Island real estate map, which should be a good experience, I hope you enjoy it.   There are more than 20 hrs of Salt Spring real estate information pod-casts available from my Radio Real Estate Show.  Salt Spring Island real estate and or homes are only part of a  agents job there is so much more to it than just the buying and or selling homes.  I find most buyers have a goal to move here and need information.  My goal is to provide all the information I can.  In return I hope a few of you use me as your Salt Spring agent when you buy your Saltspring dream home.
Feel free to email me any question at any time.  I'm not going to put you on a email list and send out spam emails Email Scott.  To me that is as bad as phone solicitation.  I'm basically a fairly simple guy who likes nice quality Salt Spring homes if they are priced right.  I have been a bargain hunter all my life basically anyone can pay retail for anything, I always want a deal for myself or you my clients.  I believe if you are selling your Salt Spring Island home you have to be the value leader in your price range.  If you are buying a Salt Spring Island home lets find the value leader in your price range that works for you.  If I had to state one goal it would be to never let one of my clients buy an overpriced Salt Spring home.  Good quality homes at a market price or below is what I try and help my clients buy.
The Radio Real Estate show is on hold.  After 3 years of the Radio Real Estate show I have decided to take a little time off from the show and put my efforts into the ART Beat show.
[audio:http://saltspringrealestateagent.com/wp-content/uploads/2011/01/blip-for-radio-real-estate-show1.mp3|titles=blip for radio real estate show]
If you are out of fm range the show streams on the net at WWW.CFSI-FM.com.   The show went for three year and has covered a variety of Salt Spring real estate topics from Salt Spring home construction, staging, zoning, buying and selling.
Scott also host the very popular CFSI ART Beat Radio show .com on Wednesdays 4pm-5pm.  The show covers ART on Salt Spring Island.  From gallery openings to artist interviews.
Salt Spring is really a fabulous place to live I could not imagine living anywhere else.  Hopefully soon you will be calling Salt Spring home.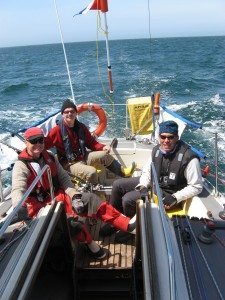 Cheers
Scott Simmons
Just received this letter from a client happy client; Scott letter