I get many people asking me about buying a rental home on Salt Spring and usually spend a lot of time answering all their questions.  So in this post, I hope to cover some of the factual information.
Here are the typical questions and basic answers;
What is the rental market like on Salt Spring?  As most know, but some do not, the vacancy rate on Salt Spring has been zero for about the last two or three years.
What is the average rent? Kind of like how long is a ball of string, but let's just say if one could find an average Salt Spring rental home the average rent would probably be $1500 per month.
What are the tenants like? Some are fantastic and some are not.
How much would an average rental house cost?  Averages are almost impossible to figure out on Salt Spring.  Home prices range from the low end at about 350k to sky is the limit.
What kind of returns can one expect to get?  It all depends on what one pays, maintenance cost,  rent charged, etc…  Let's look at some hard numbers here and see if we can come up with some expected returns.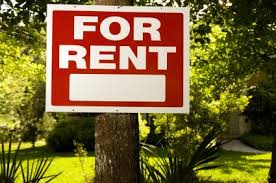 Let's just say one could find a moderately nice Salt Spring home for approx 500k that you would like to buy and rent as an investment.
One of the first things you're going to have to do for tax purposes is figuring out how much of the price is the land and how much is the house costing you.  The nice thing is the tax report shows this and usually puts a high value on the land which is not great for the depreciation of the home which can be depreciated at 4% per year.
The next thing you're going to have to do is get the home ready for rental.  If it needs work you're going to have to capitalize this cost you can not expense it. See CRA bulletin here IT-128R   and please do get independent accounting advice.  This post is just general information, not advice.
The home is ready for rent and you have found the perfect tenants and signed a lease all as per the BC tenancy law.
What about the numbers?
We know the rent will be $1500 per month or $18,000 per year.
What about the cost;
taxes based on the cost of 500k one would expect to pay $2500 per year
fire insurance again based on the cost of the home one would probably pay $2000 per year
maintenance, assuming we have fixed all the main problems one could expect to pay about $300 per month or so or $3600 per year
Net profit? from the above number, we could assume to make $9,900 per year based on a 500k investment. Almost a 2% return on funds. But did you have the 500k?  Probably not and the idea of buying a rental property is you can buy a leveraged investment.  So assuming the bank is going to want 35% down you would have to have the 175k and borrow the 325k.
What is the approx cost of borrowing the 325k? at 3% over 25 years your payments would be $1850 per month or 22,200 per year.
So your total cost per year is approx 32,100 and your rental income is 18,000 per year so your profit or in this case the cost of ownership is $14,100 per year.
So how are you making money being a landlord on Salt Spring?  Over time you're making some money because the renters will pay part of your mortgage per year and in 25 years you will own the home outright and if luck is on your side the market might go up and the home might be worth more.
In today's dollars if you own the property for 25 years and it's paid for your initial investment of 175k is now worth 500k buy you had to subsidize this investment per year at a cost of $14,100 or $352,500.    So you now have an asset worth in today's dollars 500k that has cost you down payment of $175,000 plus the subsidy of $352,500 plus the property transfer tax of $8000 =  $535,500
What is the risk?
The risk is that property prices do not continue to go up, maintenance cost go up, financing cost goes up, and or tenant problems or the home sits vacant and there is a shortage of tenants like there was from 2009 to until about 2014.
What is the upside?
Property prices go up and you can sell at a higher price you make what is known as capital appreciation.  Please note this home will not be deemed your principal residence and any profit from the sale will be subject to capital gains tax.  Please note any depreciation claimed against the home will be recaptured by CRA.
I hope this helps you make your own decision about buying a Salt Spring investment home, again this is not legal advice only general information, please do talk to your accountant and or other professionals before buying a rental home.
Cheers Scott Simmons