Salt Spring Building Trades and or Salt Spring contractors or Salt Spring construction this page is about building your home on Salt Spring.
If you are thinking of building your dream home on Salt Spring Islands this page is for you.
There are many steps to the building process. It all starts with an idea or dream and then you look at your budget. Hopefully, your dream home can be built within your budget.
Note to readers before you agree to hire someone ask them for a new WorkSafe BC clearance letter. WorkSafe BC provides compensation benefits that are paid to workers if they suffer a work-related injury or disease on the job. Make sure everyone who comes on your property to work is in good standing with WorkSafe BC. If they are not registered you could be liable. Here is a brochure from WorkSafe BC on Renovation or Building your home homeowner WorkSafe BC
If you are going to build your own home you need to apply for owner builder authorization from BC Homeowner Protection Office. Here is a brochure that explains Owner Builder OwnerBuilder
If you are going to hire a builder/construction company to build a new Salt Spring home for you make sure they are licensed builders and will be putting on the mandatory 3rd party home warranty insurance on the home. Check to see if they are registered here Homeowner Protection Office BC.
Whatever you do GET IT IN WRITING verbal contracts are not worth the paper they're not written on Get it in Writing
You will need a CRD (Capital Regional District) building permit. This CRD guild will tell you all about how to get a permit and when you will need one CRD building inspection guide
CRD office in Ganges
206 – 118 Fulford Ganges Road
Salt Spring Island, BC V8K 2S4
Tel: 250.537.2711 Fax: 250.537.9633
E-mail: bisaltspring@crd.bc.ca
8:30 am to 4:30 pm, Monday to Friday
The Builder Lien Act Provides a form of security to contractors, subcontractors, workers, and suppliers who work on a building that is under construction. If you are building make sure you do the mandatory obligation to retain a 10% hold-back for the 55 days. Builder Liens Info Sheet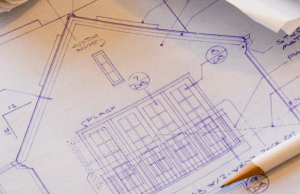 Here are some local Salt Spring Island Builders and Salt Spring Island Architects to help you on your way with your dreams (this is just a reference list I do not represent these companies in any way):
Salt Spring Island Architects / Home Designers
Phillip Van Horn
251 Forest Ridge Road
Salt Spring Island, BC
Canada V8K 1W4
ph: 250.653.4809
fax: 250.653.4808
Phillip Van Horn design
email pvanhorn at saltspring.com
http://www.phillipvanhorndesign.com/
Shibui Design homes
Brent Baker
Tel 250-537-6097
www.shibuidesign.ca
Radio interview with Brent Baker Shibui Design
Salt Spring Engineering
Davin Lewis P. Eng., P.E.
Workshop Engineers
236 800 6363 | workshopeng.com
lewis at workshopeng.com
GT Engineering
Structural Engineering
250-653-9397
Ryzuk Geotechnical
slope stability, shoreline revetments
www.Ryzuk.com
Salt Spring Island construction companies or Salt Spring Island contractors
Bruce Gamble & Sons Construction Ltd.
Licensed builder/ General Contractor
Tel 250-537-8560
email bgamble1 @ telus.net
www.bgambleandsons.com
Nick Langford Construction Ltd.
General Contractor / designer
Tel 250-537-6663
nicklangfordconstruction.com
Radio show interview with Nick Langford
Terra Firma Builders Ltd.
Rammed Earth Builder
Tel 250-537-9355
www.sirewall.com
Lighthouse Ventures
Mike Hunsberger
Tel 250-537-6698
Email lighthouse.michael @ gmail.com
Villadsen Construction Ltd.
General Contractor
John Villadsen
Tel 250-537-9857
Clifton Schooley & Associates
Rammed Earth Designers & Builders
Tel 250-653-2035
www.rammedearth.info
Handyman service for small jobs
Stuart Anderson
Call or text 250-538-7869

Island Marine Construction
Dock systems
Tel 250-537-9710
www.islandmarine.ca
Salt Spring Island Building Supplies

Windsor Plywood
building supplies
Tel 250-537-5564
www.windsorssi.com
Mouat's Home Hardware
Hardware, plumbing, paint, kitchens
Tel 250-537-5551
www.mouatstrading.com
Radio interview with David from Mouat's
Home Design Center
Flooring and wood stoves
Tel 250-537-2111
saltspringhomedesign.com
Radio interview with Chris from Home Design about wood stoves
Gulf Coast Materials
Ready-mix Concrete and Gravel
Tel 250-537-2611
Salt Spring Island Plumbers;
Gary Traer
Polaris Plumbing
Tel 250-537-4997
Fax 250-537-4956
Miller Plumbing
Max Miller
Tel 250-537-4850
Scott's Plumbing and Heating
Scott Antonik
Tel 250-537-6358
Salt Spring Island electricians
FXR Systems Ltd.
residential alarms
Scott Cadenhead
Tel 250-537-4399
Fax 250-537-4366
McIntyre Electric Ltd.
Todd McIntyre
Tel 250-537-2392
Archer Electric
Andrew Archer
Tel 250-537-2246
Akerman Electric
Bob Akerman
Tel 250-537-8595
Salt Spring Island Drywall
Salt Spring Interiors
Brian Little
Tel 250-537-2590
Cell 250-537-7046
Precise Painting and Plaster
Neale Smith
250-221-1195
Salt Spring Island Eavestroughing & Roofing
Kerrigan Roofing and Gutters
Matt Kerrigan
Tel 250-537-8579
Gulf Island Aluminum
Tom Woods
Tel 250-537-1501
Valcourt & Sons
Roofing
Rene Valcourt
250-537-8809
Salt Spring Island & Gulf Island Excavating Contractors
P.S. Excavating
Paul Smith
Tel 250-537-7946
rpsmitty59 (at) hotmail .com
Full-Scale Excavating
Tel 250-537-2650
Cell 250-537-7320
Ken Tara Excavating
Tel 250-653-9255
Ken Byron Excavating
The certified septic system installer
Tel 250-537-2882
SK Septic Ltd.
Stewart Krumm
Tel 250-746-4277
www.skseptic.ca
H2O Environmental
Steve Carballeira P.Geo
Waste Water system Design
www.h2oenvironmental.com
All Island Septic
Rob Roodenburg
Tel 250-538-7867
Insulation
Mike the Insulator
Tel 250-653-9522
Glass
Gulf Island Glass
Tel 250-537-4545
Kapa Kai Glass
Troy Kaye
Tel 250-653-4148
Radio Interview with Troy Interprovincial Journeymen Glazier
Hottub and Pool companies
AquaFun family pools & spas
Tel 800-496-2611
Crystal Blue Pool & Spa
Mark
Tel 250-537-2864
Gulf Island Pool & Spas
Holger Hermann
Tel 250-537-5147
Paint suppliers
Mouat's and Windsor plywood listed above
Benjamin Moore & More
Tel 250-537-9736
Radio interview with Clint from Benjamin Moore Salt Spring
Water Wells
DRILLWELL
With offices on Vancouver Island and in the Interior, we're the largest water well-drilling contractor in the province and have recently celebrated our 50th anniversary in business. We're proud to have been one of the founding members of the BC Ground Water Association and to have had partners serving on the board in various technical and administrative capacities including the president of the association.
Drillwell operates modern, efficient, well-maintained equipment staffed by highly experienced drillers and helpers. The office is happy to provide information on existing and proposed wells free of charge (we're able to pull up information on wells drilled by ourselves or others). In addition to constructing new wells, we re-develop and hydrofracture existing and close un-used wells as per groundwater protection regulations.
We regularly provide water well-related services to the Gulf Islands and are able to offer very low mobilization rates. Please keep us in mind should you ever find yourself requiring a water well resource.
Best regards,
Colin Slade
DRILLWELL ENTERPRISES LTD.
4994 Polkey Road, Duncan, BC, V9L 6W3
T: (250) 746-5268 | F: (250) 746-8404 | T: (800) 746-7444
drill@drillwell.com | www.drillwell.com
Permaculture Gardening
Planting Paradise
Nigel Kay
Tel number 250-510-8938
email info @ nigelkay.ca
website www.NigelKay.ca
House Cleaners
'Girls Gettin' It Done' specialize in cleaning, yard work, landscaping and construction.
you can reach Josie at the following;
Tel number 2502174036
girlsgettinitdone @ gmail.com
I hope this small list is helpful in your quest to build your Salt Spring Island dream home. If you want to chat about the building process we can have coffee and chat at any time.
I can help you find that perfect Salt Spring property to build on. You need a Realtor that know the basic of construction to find the perfect lot. The wrong lot can become a money pit. I have build three homes on Salt Spring. One was a 601 sq ft cottage that I built totally by myself (including radiant in-floor heat that I designed and installed) and my present home that I totally renovated over a 3 year period.
I know construction from the foundations up call me and we can chat about your Salt Spring dream home. Picture are of a home I built on Salt Spring in 2004 on Dukes road. I always wanted to build a home from start to finish.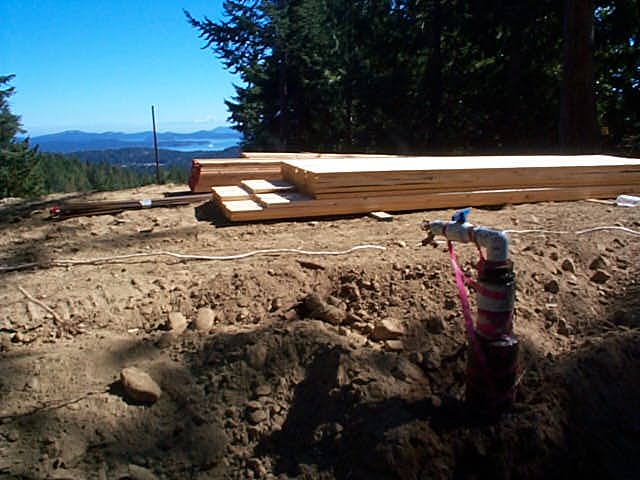 Cheers
Scott Simmons
Disclaimer There are many fine tradespeople on Salt Spring Island. This is just a small list of Salt Spring Island tradespeople. I do not endorse or guarantee any of these tradespeople. It is up to you to check referrals, check their WorkSafe BC status and hire the ones you like and feel comfortable with.
Note to contractors if you are not on this list please invite me to your job site and show me what you have done. No one is automatically added to this page.