Low inventory, robust demand and low-interest rates led to continued rising prices in 2021.
The 2021 Salt Spring real estate market review is laid out in chart and graph form below. The numbers are from the Victoria Real Estate Board multiple listings service and there are some sales that are not captured in this data including some listings on other boards, exclusive listings and private sales.
This was the year of all years for Salt Spring real estate, I have never seen anything like it and probably will not again for a long time.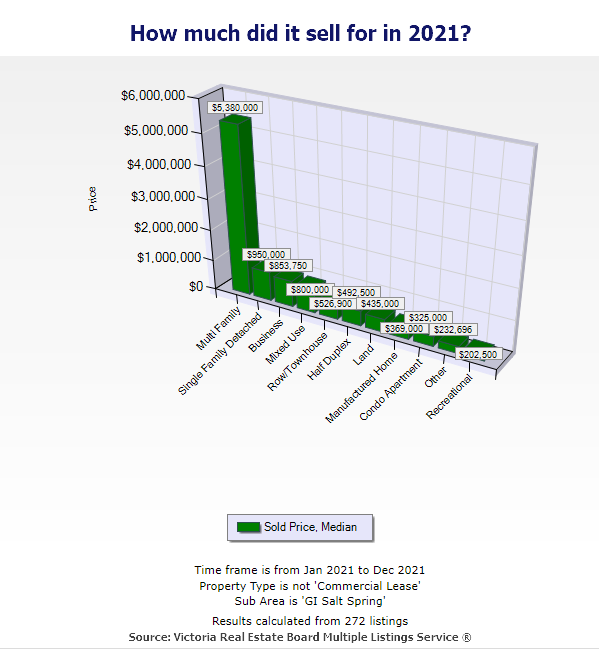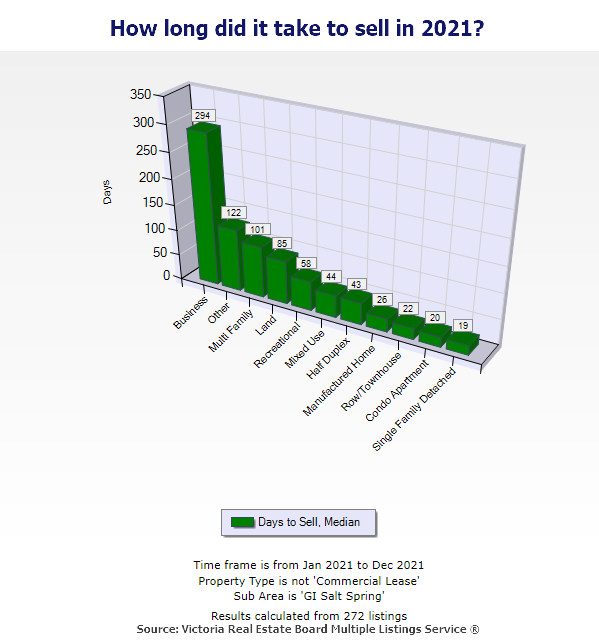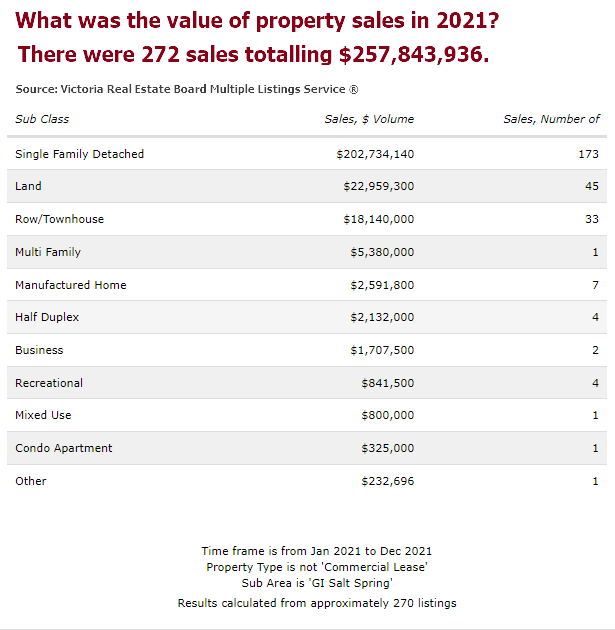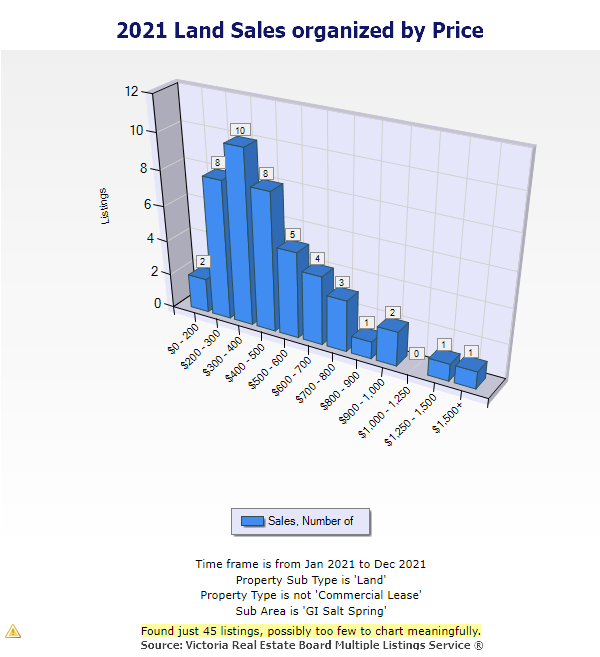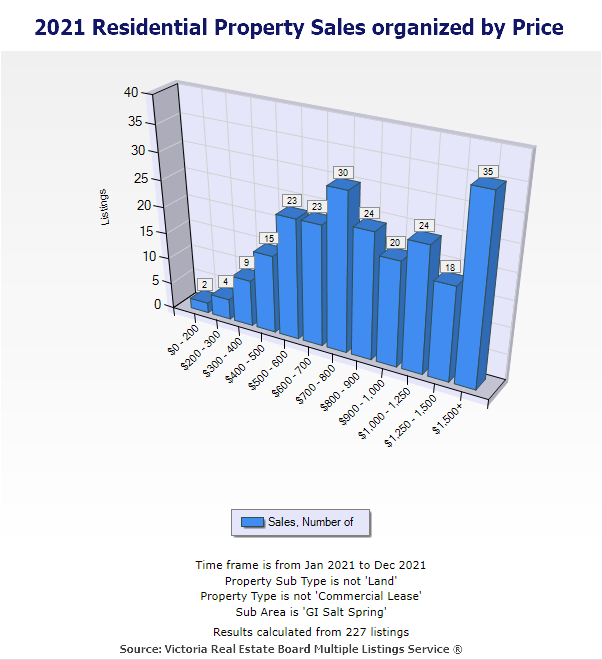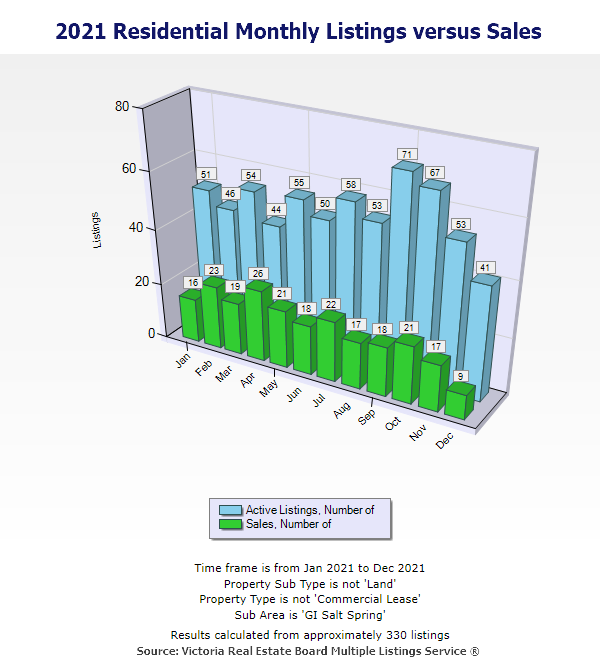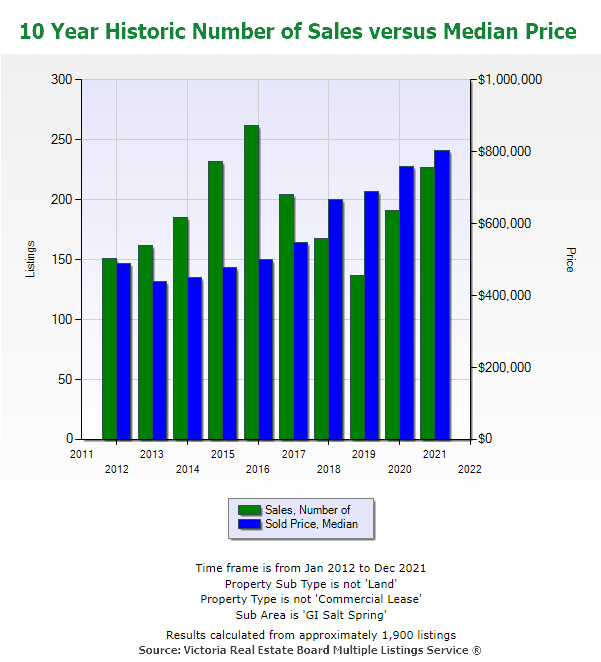 Cheers,
Scott & June Simmons
The Salt Spring Team