Welcome to Salt Spring Island real estate agent Scott Simmons web site
Salt Spring Island is located within the Southern Gulf Islands of British Columbia, between Vancouver Island and the mainland. The climate on the west coast is the mildest in Canada. Salt Spring has 70 square miles of beautiful real estate and includes mountains, sandy beaches, rocky shorelines, oceanfront, majestic forests, rolling pastures, lakes, gorgeous homes, condos – we have something for everyone.
Salt Spring Island is the best place to be. It's warm enough to grow palm trees, has a hospital with doctors, there is a lot to do and it is a fun, vibrant community to live in. Salt Spring real estate consists of houses, farms, acreages, condos, and waterfront homes and estates in all price ranges. You can find lots and homes for sale from $100,000 to $5,000,000.
Buying on Salt Spring Island
February 17, 2018 By Scott Simmons Leave a Comment
On Salt Spring Island the Island Trust is responsible for our local zoning.  You can find our zoning info here at the Salt Spring Island Trust LUB 355. The bylaw has maps that cover every part of the island.  Believe it or not every few months or so I get an email from someone saying […]
SALT SPRING NEWS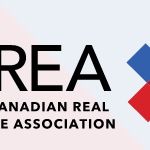 March 7, 2017 By Scott Simmons Leave a Comment
I'm running for the position of board member Regional Director for BC for the Canadian Real Estate Association (CREA).  Below is my official platform after edits suggested by CREA lawyers. My name is Scott Simmons. I'm a REALTOR® on Salt Spring Island BC. If you go to the REALTOR.ca site and put in Salt Spring […]
January 23, 2017 By Scott Simmons Leave a Comment
The nuts and bolts of local goverment are really the non glamours basics of water, sewer and garbage (solid waste).   The CRD is the local service provider for Salt Spring.  On the night of 24 Nov 2016 Russ Smith Senior Manager, Environmental Resource Management for the CRD put on a waste presentation.  Here is a […]
May 11, 2016 By Scott Simmons Leave a Comment
This was just posted on the Salt Spring exchange in 4 parts.  I have permission from John Gauld the author to publish this document on my Salt Spring web site; SSI is known as a community that questions conventional practices and is creative and innovative in its response to community challenges. Perhaps the up-coming […]
November 4, 2014 By Scott Simmons 2 Comments
If you live on Salt Spring you have to get used to all the acronyms.  If you have not heard of SSIWPA it's because it's new.   SSIWPA stands for Salt Spring Island WaterShed Protection Authority.  Today  was the first meeting of the SSIWPA PAC (Public Advisory Committee). The ideal behind SSIWPA is that it […]
November 4, 2014 By Scott Simmons 1 Comment
Salt Spring will be having a local election on the 15 of November 2014.  There will be 2 trustees for the island trust elected and one CRD director.   If you would like to know the lay out of local government here is an excellent organization chart. Salt Spring Island Local Governance  Basically the Island […]
Critical Salt Spring Buying Info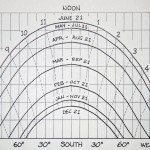 February 28, 2013 By Scott Simmons 1 Comment
If you're planning to live on Salt Spring year-round, one of the most important things to consider when buying a property is SUNLIGHT. Do the neighbor's trees or a mountain block the sun during the winter months?  According to Salt Spring real estate mythology, "If they buy in August, they will list in November and […]
January 2, 2012 By Scott Simmons Leave a Comment
What are "aggregate days on the market"? On the Victoria Real Estate board an agent can "Re-List" a property for a mere $25 fee.  An example would be if a home has been listed on the board for 180 days the listing can be taken off the market and then "Re-Listed" and appear to be […]
January 2, 2012 By Scott Simmons 1 Comment
Did you know mortgage documents are public information.  If you are buying Salt Spring real estate and are trying to figure out what to offer would it not be nice to know what the seller owes on the place? The mortgage documents that are registered on title will only tell you the size of the […]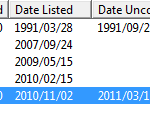 January 2, 2012 By Scott Simmons Leave a Comment
The price history of any Salt Spring home and or Salt Spring lot your are thinking of buying is critical information. It is be like flying blind not knowing the price history of a Salt Spring property. Here is an image of what a Real Estate agent see about a property. As you can see […]
Salt Spring Real Estate Market Report
If you are looking for Salt Spring Island Real Estate it would be well worth your time to check out my Salt Spring Market Report pages. These pages will provide you with a price history of the Salt Spring Island real estate market. The market report is broken down into 4 groups: over $900K, $500k-900K, sub $500K and Land.  
To help you search for a Salt Spring home for sale I have two systems you can use.  One is a map based mobile search system for tablets and/or phones. This system works really well if you are on Salt Spring, as it will automatically show you properties as you drive around the island.
The other system is a data base (Advanced MLS system or PCS) for laptops or desktops.
These two systems display information in real time, which allows you to view new listings within one second of them coming on the market. You will also find the "sold" prices of homes, as well as other useful information.
Radio Real Estate Shows
So glad shooting for the new Real Estate TV show "Realty Reality" is over. It was a lot of work. It all looks so easy on TV but in reality it was not easy. I think they were waiting for the "moment" to happen. You know the big fall down the steps or fall of […]
Home inspection on Salt Spring Island happened yesterday at a 42 year old log home. To accomplish the home inspections the buyer brought in a  Home Inspector, Geo-technical Engineer and a local Salt Spring contractor. Jeff the home inspector tells the story about the bag of Gold he found in an attic; gold story How […]
My clients bought this dated salt spring home a month ago and are upgrading it.  The home was built in 1996 and is structurally 100% perfect.  It seams as if the original owner skimped on the finishing.   The main up grade Alex Denny (salt spring master carpenter) will be doing for the owners is re-finishing […]
Latest post
On my birthday (Sept) someone posted on the Salt Spring exchange about trekking in Nepal.  June noticed it and said Keith (my 19-year-old son) and I should go.  I emailed the person and met up.  He gave me the low down on the trek he was proposing and that set the wheels in motion for […]
Don't get me wrong Salt Spring is a great place to live but the West Coast Trail (WCT) is the ultimate rugged west coast hiking trail.  Salt Spring is basically on the lee side of the mountains on Vancouver Island and in a rain shadow.  We do not get the massive amount of rain that […]
Mount Sullivan is probably one of the least known peaks on Salt Spring.  Most know Mt Maxwell or Mt Erkine but not many know about Mount Sullivan.  It is one of the better hikes on Salt Spring and it's almost all on park land.  The hike starts at the parking area of Burgoyne Bay Provincial […]