Welcome to Salt Spring Island real estate agent Scott Simmons web site
Salt Spring Island is located within the Southern Gulf Islands of British Columbia, between Vancouver Island and the mainland. The climate on the west coast is the mildest in Canada. Salt Spring has 70 square miles of beautiful real estate and includes mountains, sandy beaches, rocky shorelines, oceanfront, majestic forests, rolling pastures, lakes, gorgeous homes, condos – we have something for everyone.
Salt Spring Island is the best place to be. It's warm enough to grow palm trees, has a hospital with doctors, there is a lot to do and it is a fun, vibrant community to live in. Salt Spring real estate consists of houses, farms, acreages, condos, and waterfront homes and estates in all price ranges. You can find lots and homes for sale from $100,000 to $5,000,000.
Buying on Salt Spring Island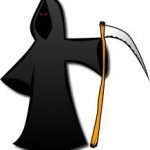 July 21, 2016 By Scott Simmons Leave a Comment
This is something that comes up more that one would think on Salt Spring.  Over the last decade we have had more that few stigmatized homes come on the market.  One murder/suicide home and more than a few haunted homes.   This is a grey area of the law because how do you determine if […]
SALT SPRING NEWS
January 30, 2013 By Scott Simmons 39 Comments
Is Salt Spring suffering stagnation from over regulation? If not then why is the Vesuvius pub empty? Why is the Fulford Hotel shut down? Why are there commercial lots in Fulford and Long Harbour sitting on the market for years and not selling? Why are commercial buildings for sale for over 5 years? Why did […]
March 5, 2013 By Scott Simmons 10 Comments
…Update the Salt Spring fire department has lost two referendums on building this massively over designed fire hall. Once in 2007 and once in 2013. The island taxpayer have voted twice and yet the fire board continues down this path to what again another referendum? Maybe it's wishful thinking of third time lucky. Obviously the […]
February 4, 2013 By Scott Simmons 9 Comments
I have lived full-time on Salt Spring for over 12 years and have been riding the ferries since 1964.  See video. I like the ferries.  I like all the ships, the crews, and yes, I love the breakfast on the Queen of Nanaimo.  I have been on the Salt Spring Ferry Advisory Committee (FAC) for […]
January 15, 2012 By Scott Simmons 5 Comments
Hi Scott, We are seeking a sabbatical from Salt Spring, and accordingly trying to find a long term house exchange with a couple in the UK. It occurred to me that you might have the occasional inquiry from folks considering selling up and relocating to our lovely island, but who might like the opportunity to […]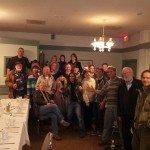 February 8, 2013 By Scott Simmons 3 Comments
Updated Feb 13, 2012 CFSI has been sold to a Surrey BC Company.  Satnam Media Group (BC) Ltd. (Satnam BC). Attached is a letter that came from the CRTC regarding the sale. CRTC CFSI Letter Some of the programmers meet with Mr Sukhdev S. Dhillon owner of Satnam Media group on Feb 11, 2013 at […]
Critical Salt Spring Buying Info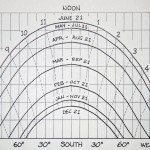 February 28, 2013 By Scott Simmons 1 Comment
If you're planning to live on Salt Spring year-round, one of the most important things to consider when buying a property is SUNLIGHT. Do the neighbor's trees or a mountain block the sun during the winter months?  According to Salt Spring real estate mythology, "If they buy in August, they will list in November and […]
June 12, 2012 By Scott Simmons
There are four distinctly different Salt Spring Real Estate markets: $900k plus Salt Spring Real Estate market stats $500k-$899k Salt Spring Real Estate market stats Up to $500k Salt Spring Real Estate market stats Land Salt Spring Real Estate market stats Each market seems to move at its own rhythm.   Pareto's Principle, the 80 -20 […]
January 13, 2012 By Scott Simmons 5 Comments
If you have any problems logging in please email me at scottonepercent-web@yahoo.com or call 250-538-8316 If you would like to demo PCS put in this User name DEMO1 password 7416 Take it for a test drive now. Link to Scott's Critical Buying info link. How to buy Salt Spring property Radio show How to buy SSI […]
January 2, 2012 By Scott Simmons Leave a Comment
What are "aggregate days on the market"? On the Victoria Real Estate board an agent can "Re-List" a property for a mere $25 fee.  An example would be if a home has been listed on the board for 180 days the listing can be taken off the market and then "Re-Listed" and appear to be […]
Salt Spring Real Estate Market Report
If you are looking for Salt Spring Island Real Estate it would be well worth your time to check out my Salt Spring Market Report pages. These pages will provide you with a price history of the Salt Spring Island real estate market. The market report is broken down into 4 groups: over $900K, $500k-900K, sub $500K and Land.  
To help you search for a Salt Spring home for sale I have two systems you can use.  One is a map based mobile search system for tablets and/or phones. This system works really well if you are on Salt Spring, as it will automatically show you properties as you drive around the island.
The other system is a data base (Advanced MLS system or PCS) for laptops or desktops.
These two systems display information in real time, which allows you to view new listings within one second of them coming on the market. You will also find the "sold" prices of homes, as well as other useful information.
Radio Real Estate Shows
So glad shooting for the new Real Estate TV show "Realty Reality" is over. It was a lot of work. It all looks so easy on TV but in reality it was not easy. I think they were waiting for the "moment" to happen. You know the big fall down the steps or fall of […]
Home inspection on Salt Spring Island happened yesterday at a 42 year old log home. To accomplish the home inspections the buyer brought in a  Home Inspector, Geo-technical Engineer and a local Salt Spring contractor. Jeff the home inspector tells the story about the bag of Gold he found in an attic; gold story How […]
My clients bought this dated salt spring home a month ago and are upgrading it.  The home was built in 1996 and is structurally 100% perfect.  It seams as if the original owner skimped on the finishing.   The main up grade Alex Denny (salt spring master carpenter) will be doing for the owners is re-finishing […]
Latest post
This was just posted on the Salt Spring exchange in 4 parts.  I have permission from John Gauld the author to publish this document on my Salt Spring web site; SSI is known as a community that questions conventional practices and is creative and innovative in its response to community challenges. Perhaps the up-coming […]
Had the pleasure of having Wayne from Edmonton over the other day out looking at land on Salt Spring and the conversation turned to Gazette roads and or easements.   It's an odd topic but one that comes up when buying a large rural lot.  One never really knows what they are getting unit one […]
My son Keith and I just made it home after action packed 4 days / 3 nights of exploring and touring the Gulf Islands of British Columbia.  We took basic camping gear and our trusty small 14 foot Caribe RIB (rigid inflatable boat) with a Yamaha 60 hp motor on it.  I grew up on […]