I have always been a bit of a rockhound and always wanted to find the Jasper outcrop on Salt Spring Island.   Travel writer Rich Hudson gives an excellent account of finding the Jasper deposit on Salt Spring.  Rick Hudson – travel writer and author pdf  Here is the link to his site.  The location of the 100m by 10m seams is not easy to find everyone seems to give vague locations.  So I would hate to be the one who just published the GPS location and made it easy to find.  Who knows maybe the site would be overrun and all the gems were taken home as souvenirs.  So I'm going to show some photos and a screenshot of our track but no actual location.
Contrary to good planning we started our hike from the top of Mt Bruce.  I said to my son Keith lets not start from the top it will make the end of the hike gruelling to climb back to the top of the highest peak on Salt Spring and it was.  All in we walked only 9.8km, the downhill 4.6km was easy, the return not so easy.
The top of Mt Bruce is the site of the paraglider launch pad which is dedicated to Mark Antenbring (RIP) AKA the Blue Fox. It's an amazing view;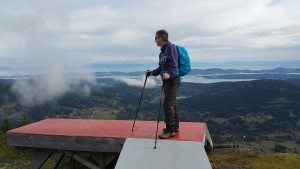 [clearboth]
Here is a screenshot of our trip down Jasper Creek to the site. This route, as far as I know, is all on crown land and or CRD land;
[clearboth]
Jasper Creek is really a stunning creek. I'm always happy to find such pristine places on Salt Spring;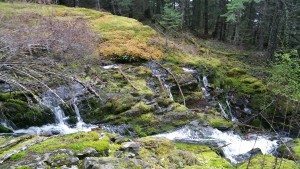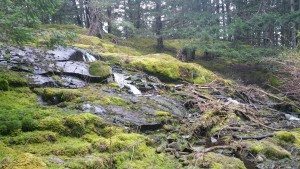 [clearboth]
The actual site is about 50 meters north of the creek. We found it by just being lucky. One could easily walk right by it and not notice.
Here are the photos of the outcrop;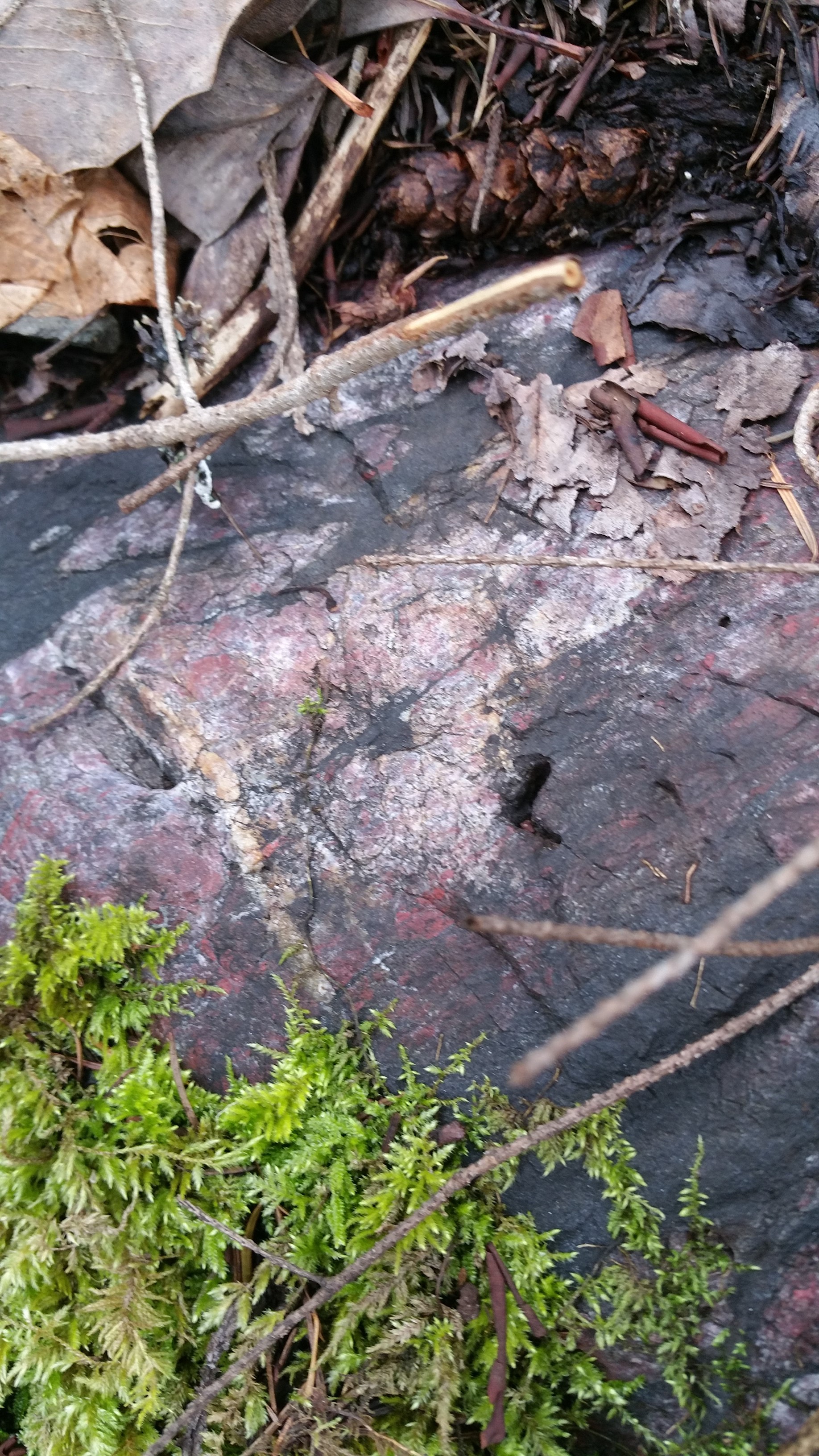 Cheers Scott Simmons