It's not as if there are hundreds of new Salt Spring homes on the market but every year there are 10 or so.  Some are built as spec homes and some are owner-built homes.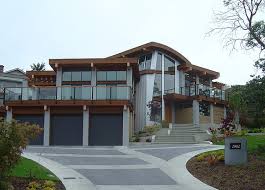 In BC all builders who build new homes must be licensed by BC Housing and all new homes must have 3rd party warranty insurance. Here is more info about the mandatory 2-5-10 home warranty insurance at BC Housing.
If your buying a new Salt Spring home you would want this subject to clause to be in the contract of purchase and sale (along with the usual home inspection, state of property title, etc);
Subject to the Buyer confirming by (insert date) that the Seller is duly licensed pursuant to the Homeowner Protection Act and that the mandatory warranty insurance pursuant to that Act is in place.
This condition is for the sole benefit of the Buyer.
If the home is an owner-built home and less than 10 years old the sellers need to provide an "Owner-Builder Declaration and disclosure notice" prior to getting an offer. The home may not be sold for one year after completion.
If you are going to buy a home owner-built home you would want this term (a term is not a subject to clause) in the contract of purchase and sale;
The Buyer acknowledges having received a copy of the Owner-Builder Declaration and Disclosure Notice dated(insert date), prior to making this offer, in accordance with the Homeowner Protection Act and regulations.
Every new home in BC is registered in the database below. All you need to do is enter the address or the property PID number and you can find out who built it.  PID numbers are available for almost all homes listed on PCS.  Try it.
All new homes are subject to 5% GST.
GST is exempt from most used homes. An example of when GST would be charged on a used home would be if the home was used as a vacation rental more than as a residence.
All BC homes and or properties are subject to the dreaded property transfer tax.
Cheers,
Scott & June Simmons
The Salt Spring Team