On the 15th of June 2018, the new rules governing BC real estate have come into effect.
These changes are causing some problems for Realtors® in smaller markets with a limited number of homes for sale that might not occur for agents in the big cities.
This is a simple three step version of how the new rules will work on Salt Spring for people who want to work with Scott Simmons:
When you come to Salt Spring Island to view real estate Scott will go over agency rules to get your informed consent using this form Disclosure-of-Representation-in-Trading-Services .  Scott will ask you to be an unrepresented party with no agency representation until step three below. We will go over some basic rules and NOT end up in what is called implied agency (there is more information on implied agency below).
You will probably be looking at homes that Scott has shown other people and Scott does not want to create a conflict between clients Agreement-Regarding-Conflict-of-Interest-Between-Clients
If you find a home you would like to offer on Scott will ask you if you would like agency representation at that time and ask you to sign this Disclosure-of-Representation-in-Trading-Services as a represented part and then we can proceed and write an offer on your dream home.
For more on this please read the detailed version below;
Let's say you're on Salt Spring and out with me looking at homes and we have both signed a Disclosure-of-Representation-in-Trading-Services form.  Now I'm your Realtor®.  That sounds great.  Now we go out and see 10 homes over two days and you go home but you did find one home you like, let's just call it the yellow home on Rainbow road.
Now let's say another person comes to Salt Spring tomorrow to see some homes in the same price range a few days later and they sign the same form as above.  Now you are both my clients.  After two days of driving around, they find the home they like and it happens to be the yellow home on Rainbow road (it's really nice place, with lots of sunshine and all).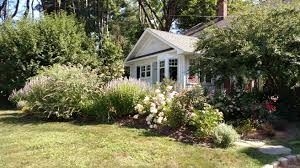 At this point, we have a conflict between clients and both have to sign this form Agreement-Regarding-Conflict-of-Interest-Between-Clients and theoretically, I would keep working with just one of you.  Now how would you feel if I emailed you and said please sign this I'm going to write an offer with the second group.  Would you be happy? I'm thinking not. Now, what happens if you do not sign the form?  WHAT happens is the Realtor® (that's me) cannot work with the other party.  No kidding.  You read that right.
Here is the official wording;
If either you or the other client decides not to sign the agreement, your real estate professional must stop acting for both of you.
Would someone do this? Could you not sign the agreement then contact another agent and quickly get an offer in? Why not. If the Realtor says hey I cant work with you but please sign this so I can sell the home you like to someone else, what do you think most would do?
This is going to cause all the grief in the world especially when there are many people working with one agent and all seeing the same homes.
How can I (Scott Simmons) show you properties on Salt Spring and not end up in a conflict between clients?
The solution is not to offer anyone an agency agreement.  Instead, when you come here and we drive around and see 10 odd homes you will be an Unrepresented party.  I can show you all the homes on your list, I can go out for lunch with you will have to sign this form Disclosure-of-Representation-in-Trading-Services  as an unrepresented party and understand the following;
The Disclosure of Risks to Unrepresented Parties form has three objectives:
Inform the consumer of the risks of being unrepresented in a real estate transaction
Inform the consumer of the limits to the services a licensee can provide to an unrepresented party
Advise the consumer to seek independent professional advice.
Now you're an unrepresented party.  There is one more thing we need to go over first.
Implied agency the slippery slope to agency representation.
Sometimes implied agency could happen if we do not go over some basic rules of giving information vs giving advice.
Here are a few things I can not do;
give you advice ie buy this home it's the best one to buy
negotiate on your behalf (who would ever let a Realtor do this?)
ask you about your motivation to buy
ask you how much money you have and what is the max price you will pay
your preferred terms ie when would you want the home
What I can do when we do not have an agency relationship your and you are an unrepresented party;
show you homes
give you all public info about the homes ie size, asking price, relist history (yes all these new rules and they did not ban re-listing), tax report
give you zoning maps
talk about the zoning

sharing real estate statistics and general market information
Ok, so you have signed up as an Unrepresented party now we find a home you really love, yes the yellow one on Rainbow road.
At this point, we can both sign Disclosure-of-Representation-in-Trading-Services  and enter into an agency relationship and you are now my client and we can go into the details of when you would like possession, how much to offer etc… no other parties can interfere with our agency relationship.  We do not have to tip our hat to any other party we are making an offer.  From that point on I will not show the home to anyone else while we are in the offer phase on this home.
It sounds like an odd way to do things.  This is not how the BC Real Estate Council envisioned it would work out but for now, this is my plan which is subject to change in the future if it does not work well. I think it will especially here where homes can sit on the market for years.
Please let me know, in the comments below, if you think this is a logical and fair way to go forward.
What about if one of the homes is my listing?  Please see this post on the Ban on Dual Agency
Below is more about Implied Agency from the BCREA;
Number 503, June 2018
IMPLIED AGENCY: IF IT QUACKS LIKE A DUCK, IT MAY BE A DUCK!
Implied agency is very much on the brain these days with the Superintendent of Real Estate's new rules on agency now in effect. Rule 5-10.1 requires that licensees use a new form from the Real Estate Council of British Columbia to disclose the risks faced by unrepresented parties, the limited assistance that licensees can provide them and to recommend that they seek independent professional advice. Licensees need to be aware that they can provide only very limited services to unrepresented consumers in a property transaction. Failure to take extreme care may result in claims of implied agency.
Implied agency is defined in the 20th Edition of Bowstead & Reynolds on Agency at p. 61:
"Agreement between principal and agent may be implied in a case where one party has conducted himself towards the other in such a way that it is reasonable for that other to infer from that conduct assent to an agency relationship."
The danger in going beyond the very limited services that a licensee can offer to unrepresented parties in a transaction is that the consumer will argue that an implied agency relationship has been created. If an agency relationship is implied, the Court may impose on the licensee the same kind of duties and obligations that a licensee owes a client, including fiduciary duties of loyalty, disclosure and confidentiality.
In a recent decision in Siemens v. Howard,1 the Court of Appeal dealt with implied agency. A real estate licensee, H, lived across the street from the plaintiff, S. In December of 2013, S approached H and mentioned he was looking to purchase property to expand his chicken farm. H mentioned he was planning to purchase the abutting property to his lot for himself and adjust his lot lines to increase his 9.5 acre property to 10 acres. H suggested the remaining acquired lands might be suitable for S, who expressed interest and told H to keep him informed. S claimed that H was acting as his agent and purchased the property on his behalf.
The trial judge looked at the conduct of H and S to determine whether an implied agency relationship was created. Despite disputes in the evidence, she made a number of findings which supported her conclusion that H was not acting as agent for S. First, she found that although H introduced S to the property, both parties' evidence stated that it was in the context of H acquiring the abutting property for himself. Second, there was no evidence that S instructed H on any terms of the four offers made for the property, including the price. Third, the trial judge noted that while H and S communicated with one another frequently by text and telephone, they did not speak at all during the time that H was submitting the final offers for the abutting property.
The Court of Appeal upheld the findings of the trial judge on the facts and on the conclusion that there was no implied agency. Despite the fact that there was no implied agency in this case, it serves as a reminder of the risks licensees face whenever they are dealing with someone who does not have their own representation.
Licensees must be cautious when dealing with parties with no agency who elect to proceed in a transaction as an unrepresented party. The starting point for licensees is to comply with Rule 5-10.1. Licensees dealing with unrepresented parties should understand their limitations, remind unrepresented parties of these limitations and avoid any conduct that might lead to implied agency such as providing advice or allowing an unrepresented person to share confidential information with them without warning that this information will be passed on to their client. Keeping a good record of all communications is good practice. Licensees offering the very limited services allowed to an unrepresented party must stick to only those services permitted.
Chris Johnston
B.A., LL.B.
"Copyright British Columbia Real Estate Association. Reprinted with permission." BCREA makes no guarantees as to the accuracy or completeness of this information or the currency of legal information.
I hope this helps
Cheers Scott Simmons