I was invited to go on the "talk to the experts" Radio show on CKNW 98.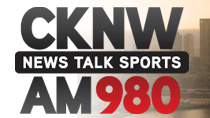 CKNW is one of the biggest radio station in Vancouver. I was hopping to get Salt Spring into the conversation as much as possible. The host of the "Talk to the Experts" show is Ian Power On this clip you will hear Ian Baily founder of One Percent Realty and myself.
talk to the Expert Radio Show 11feb12
Apparently the show gets 40 – 50 thousand listeners per hour. Just a few more than our local CFSI-fm.
Here is the clip from a show I did last year (April 2011) on CKNW 98 "Talk to the Experts"
Talk to the Experts clip from 2011
Cheers Scott