On Monday 5 March 2012 I received a stern call from the Homeowners Protection office demanding I pull one of my listing off the MLS®. She said I was breaking the law and had to comply with the law asap. Listing don't grow on trees, it takes a lot of hours to put one up, I wanted more info on the reasons why I had to give up a listing. This is what I found out about the Homeowners Protection Act and how the Homeowners Protection Office thinks the act reads. IMHO they are wrong I do not need to pull my listing off the MLS®.
If you live in BC you fall under the  BC Home owners Protection act.  Homeowner Protection Act 1998 Which was passed to appease the masses after the leaky condo debacle.   The Act makes it mandatory to have licensed builder build your home unless you opt out as a home owner builder.
According to the act section 4.1 (2) (b) the person must intend to use the new home for personal use for at least one year from the date of first occupancy of the new home.
The Homeowner Protection act say in section 20.1  (1) Subject to subsection (2), an owner builder must not sell or offer to sell a new home

However in the Homeowner Protection Office brochure it says; Section 20.1(2) of the Homeowner Protection Act allows an owner builder to apply to the Homeowner Protecton (typo in brochure) Office registrar
for permission to sell or offer for sale a new home under construction or within the prescribed period of time (12 months)…  Notice the difference in the act and on their brochure.  This is their interpretation of the act.
IMHO The main reason this is in the act is because
of schedule 3  Minimum standard of coverage
(a) in the first 12 months, for other than the common property, common facilities and other assets of a strata corporation,
(i)  coverage for any defect in materials and labour, and
(ii)  subject to subsection (2), coverage for a violation of the building code;
The first year of the warranty period is the most onerous on the builder.
The Home Owners protection office has a nice brochure for people who want to build their own home.  In the brochure you can find reference to the act that states;
Q: What if I want to sell my owner-built home?
A: An owner builder is not permitted to offer to sell
or sell the new home during construction or until at
least one year after their home is built (which will be
based on the occupancy permit or actual occupancy
date if there is no permit).
This is the point of this blog post listing a home for sale on the MLS is not an offer to sell it is an invitation to treat.  How could one possible expect to sell their home one year and one day after they finished it unless they advertise it before hand.   Here is an definition of invitation to treat (from Wikipedia)is a Contract law term. It comes from the Latin phrase invitatio ad offerendum and means "inviting an offer". Or as Andrew Burrows writes, an invitation to treat is "an expression of willingness to negotiate. A person making an invitation to treat does not intend to be bound as soon as it is accepted by the person to whom the statement is addressed."
I have spend to much time on the MLS® and have never seen a buy button.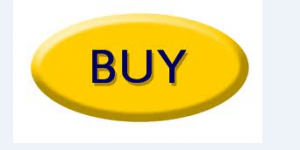 There is no such thing.   IMO and an opinion I received from the Real Estate Council of British Columbia a home on the MLS® is an invitation to treat can have terms which in the case of a new home would be possession date after a pre determined date that would comply with the act ie one year after completion of home.  Just because a home is on the MLS® you can not just buy it you have to put in an offer to purchase the home.
This brings us to the case law Canadian Dyers Ass. Ltd vs Burton (1920) 47 OLR 259 (HL)  There can be no contract of sell unless there can be found an offer to an offer and an acceptance of the offer.  A mere quotation of price does not constitute an offer to sell is is no more than an  invitation to treat.
Take that BC Homeowners Protection Office.  I'm may have to pull the listing off the market because I merely do what my clients want but will not be finished with this.
This will make a good future radio real estate show topic,  stay tuned.  I suspect HPO will say I'm wrong.
Here are their supporting documents they send the home owners. BuyingOrSellingOBHomeBulletin   Permission_to_Sell_Application This one would apply if some wants to sell within the 12 month period.
My clients do not want to sell within 12 month of completion of their home but do want to advertise it now, hence the "invitation to treat" on the MLS®,  so that when that day comes the home can sell.
For more info about BC HPO check out this cbc article http://www.cbc.ca/news/canada/british-columbia/story/2010/03/15/bc-unifinishedhomes.html or this one
http://www.cbc.ca/news/canada/british-columbia/story/2010/11/15/bc-homewarranty.html these people thought they had a warranty coverage.
Cheers
Scott
PS one of my fav all time lines; we are with the government we are here to help (help themselves)