If you are going to buy a Salt Spring home and or Salt Spring Island property you should sign up for the free Private Client Services (PCS). If you are not using PCS you will not get up to the second new listing info, prices on Sold homes and your own private data base. This is the same system that some Realtors use.


This is an advanced system that will send you up to the second new listing information on all Salt Spring Island listing, that are in the range you set (example 400-600k salt spring homes), that are listed on the Victoria Real Estate board. One of the main problems with just searching on the MLS® is that when a home sells it is pulled off the MLS®. The MLS® will not give you price history or the selling price the PCS system will give you the selling prices. This is critical information if you want to track the real estate market.
If you log on please send me a quick email saying you did. You can log off at any time and you will not end up on a mail out list. All that is required is just your first name and email address. It is very simple but extremely powerful system. You can demo the system here
Private Client Services™ (PCS)
Sign up now! Full access to the updated MLS® system
Membership is free and allows you the chance to decide for yourself, without cost obligation if the services offered are right for you.
The system continuously checks for new properties and price changes – in real time.
You will be notified by email immediately when a new property comes to the market matching your entered search criteria.
Fill out this form to sign up for PCS:
Here are some screen shots of the PCS system and how it will look.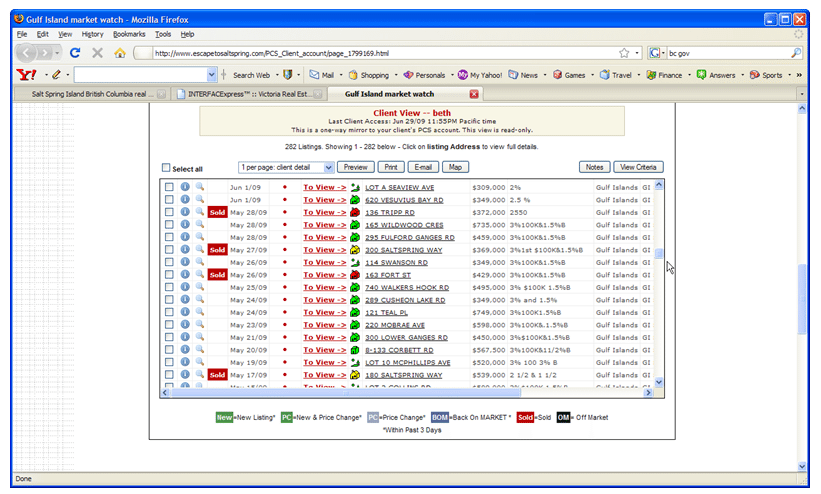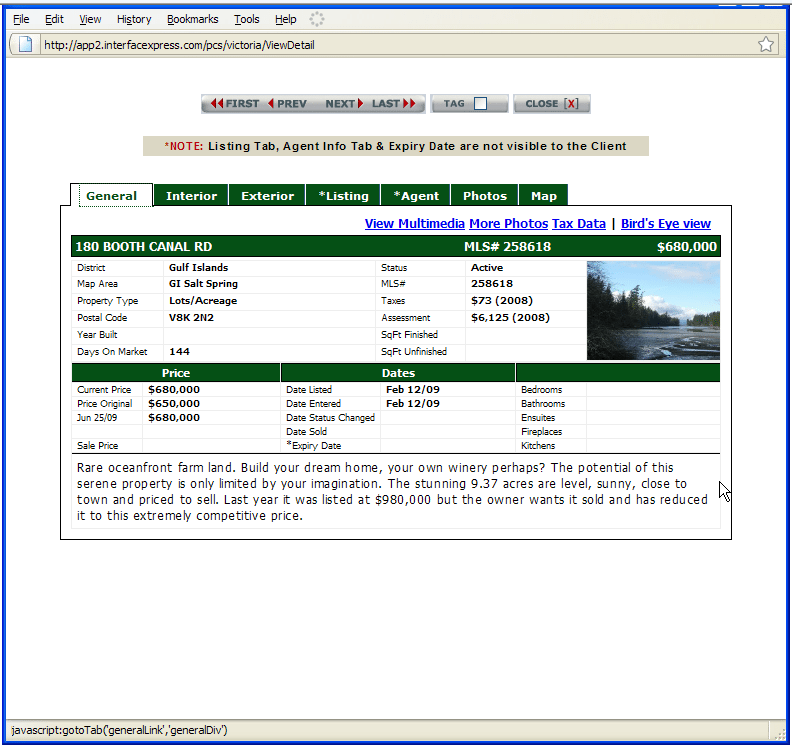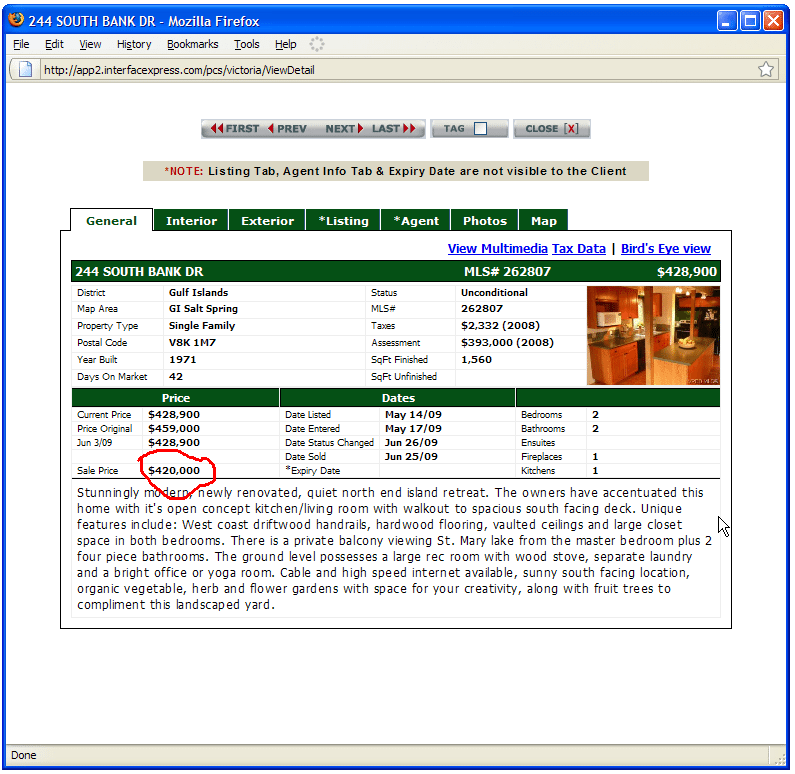 If you are not using the PCS system to search for your new Salt Spring home or lot you are missing out on up to the minute information that will help you make a better educated decision when you buy. I hope you use it.
Cheers
Scott