Salt Spring Island Maps
Salt Spring Land Trust Committee (LTC) Land Use Bylaw No. 35  Bylaw 355 sets out what you can do on all Salt Spring properties. Bylaw 355 is constantly being amended by the LTC for an updated version please visit their site here.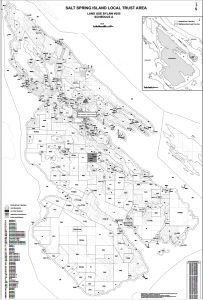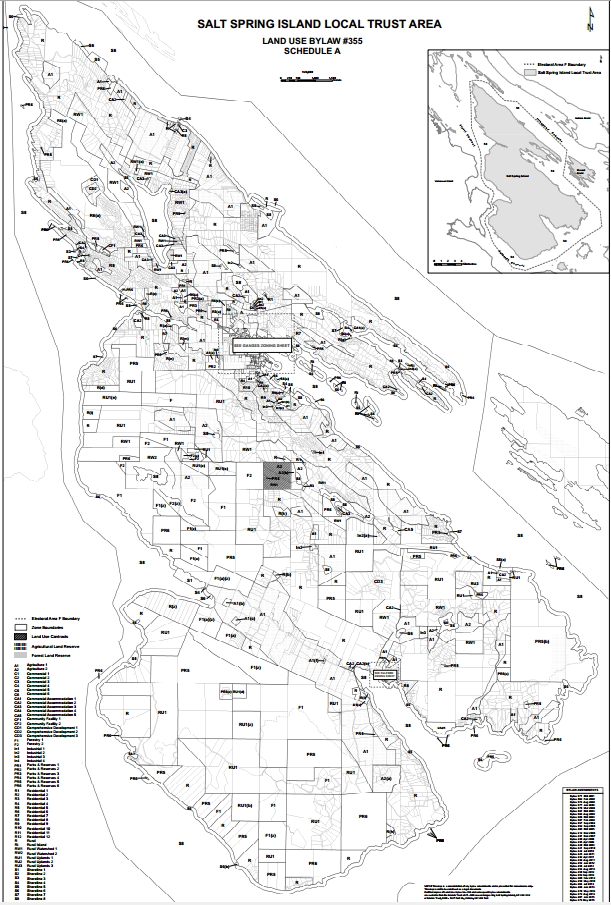 Other Salt Spring Maps;
CRD Atlas with most recent (2009) aerial photography of Salt Spring
Public Transit Bus route map
Salt Spring Geology map,   by Professor HJ Greenwood
Notes for Geology map of Salt Spring
Salt Spring trails map
Welcome to my interactive Salt Spring Island real estate map.
Legend:
Green hikers are hiking video clips,
Red markers are general info about the area,
Blue cars are road tours with narration,
Yellow TV are static location video clips
Google has been having problems with the placemarks on their maps. The videos are links now not embedded videos.

Cheers
Scott