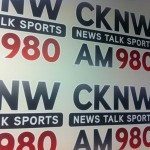 Two days in a row I was invited to go on Ian Power &  Steve Seaborn's Home Discover show on CKNW 98 and the CORUS network.  On Saturday the show goes all the way to Kenora Ontario on Sunday the show is broadcast on the CORUS BC network of stations.  It was a great show to talk about Salt Spring Island and how great it is.  The Home discovery show is really a fantastic show Steve is very well versed about all things construction.   http://www.thelittlecontractor.com/radio/
The Salt Spring portion of the show starts at the 8 minute mark.
Cheers
Scott
I do luv Salt Spring and would go on any show and or any venue to promote our little island.